When the Mercury Old Boys Association was disbanded in 2018/19 it was agreed that our surplus funds should be given to Hamble Sea Scouts Mercury Troop, as the major contribution, to allow them to acquire a yacht to better train their members in seamanship and coastal navigation. In 2019 they purchased a Sigma 38 for refurbishment and agreed that it would be named Spirit of Mercury. This recognises not only our contribution but, also that the first Sea Scout troop, was formed in Hamble by Lord Baden-Powell in 1908-09, thanks to his friendship with the C.B. Fry the Superintendent of Mercury. The troop retains the school's name, within its title, even today.
On a beautiful afternoon on Saturday 11th September, at an event attended by a number of Mercury Old Boys and some of the Hamble Sea Scout Troop the yacht was formally named by the wife of the former Old Boys Association chairman, Mrs Nancy Parsons. David Parsons (4709) reminded all those attending that more than 5,000 boys had attended the Mercury between 1892 and 1968. The school had prepared boys well for life. In addition to learning seamanship and navigational skills it taught boys team work, respect for others and camaraderie and the Spirit of Mercury would do the much same for the Hamble Sea Scouts in the future. The Scout Leader, Ms Sarah Thomas, thanked the Old Boys for their support which enabled them to purchase such an excellent boats that would be well used for many years to come.
That evening some of the Old Boys attended an excellent and convivial dinner in Portsmouth, organised by David Hathorn (4587).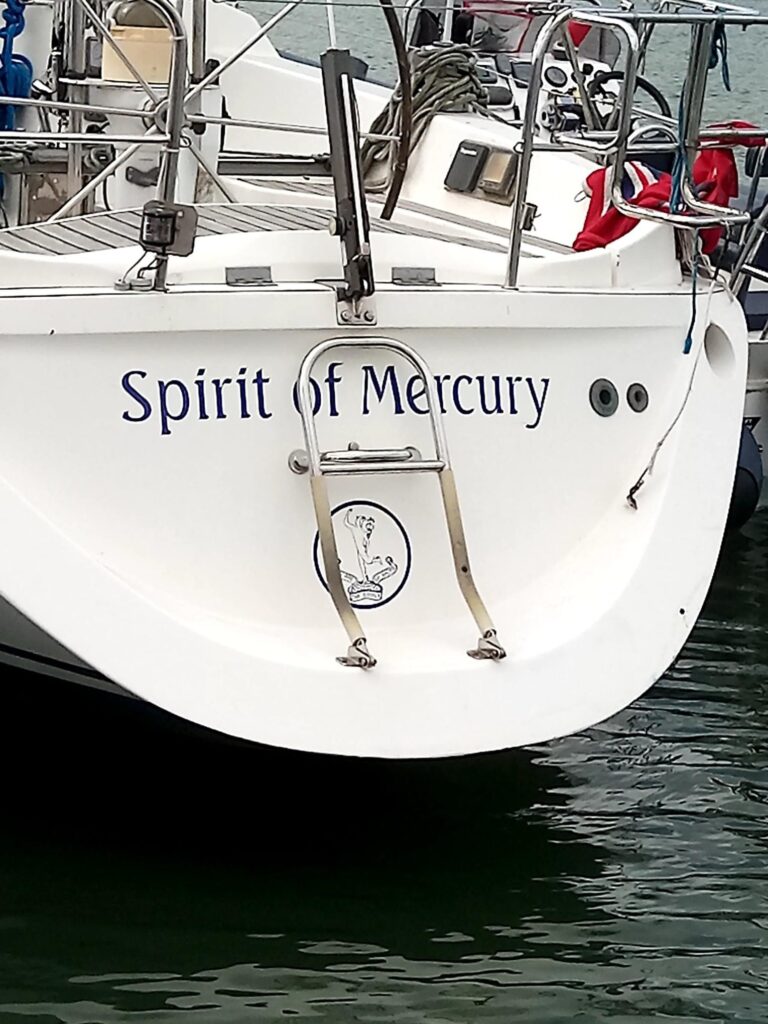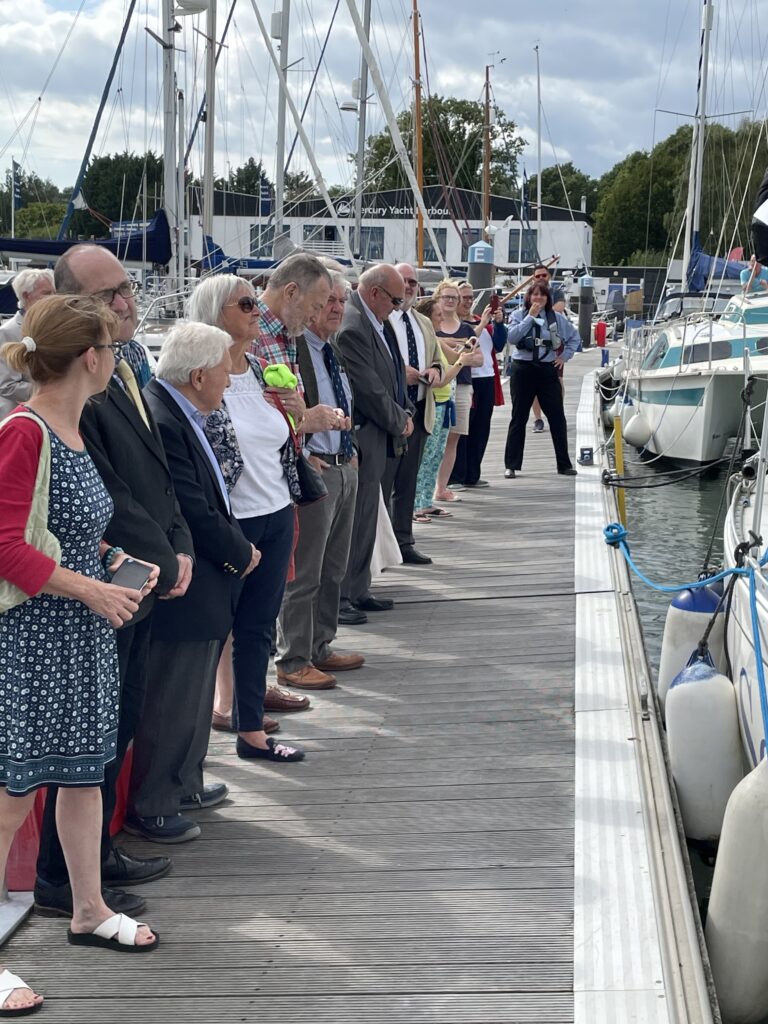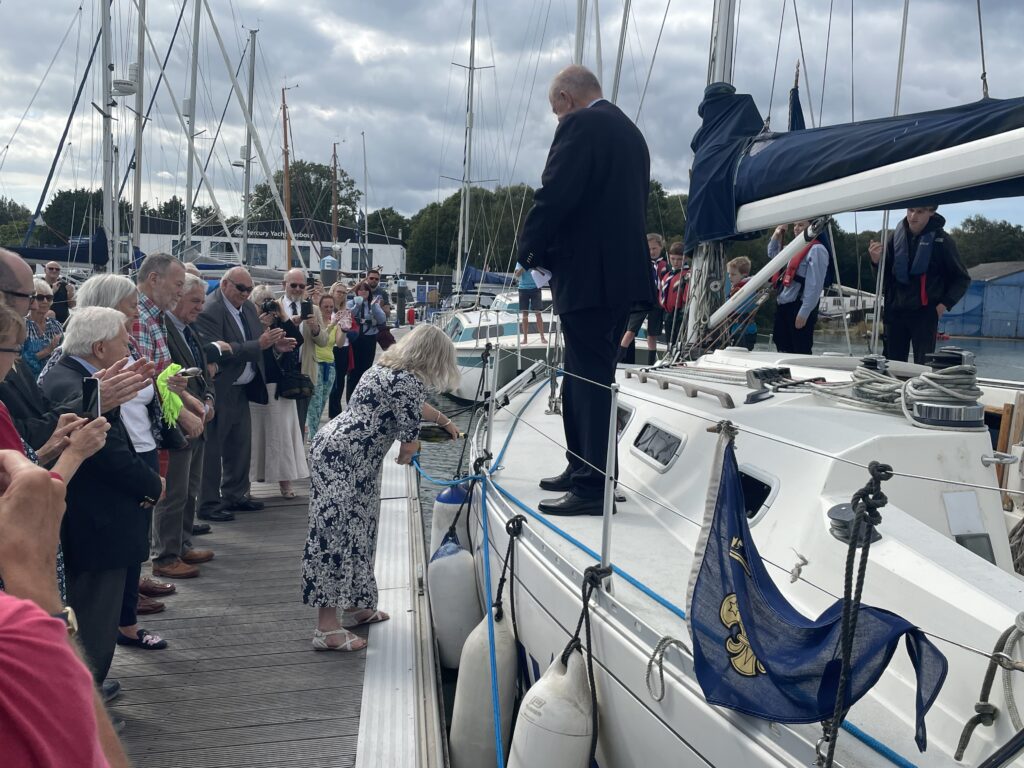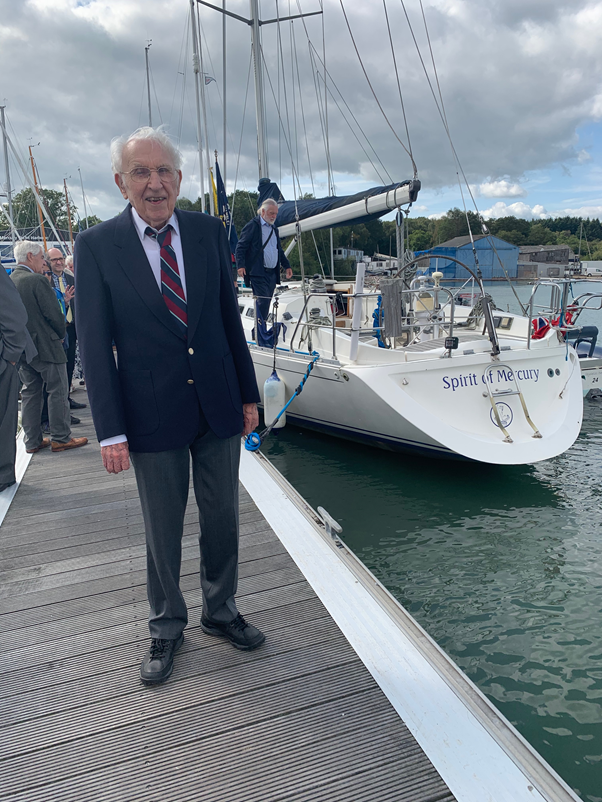 John White (3531) – our most senior member present.