Welcome to the Mercury Old Boys' website. The Training Ship -TS – "Mercury" was both a school and training ship where, between 1885 and 1968, around 5,000 boys were prepared for a life at sea in conditions that were usually hard and often harsh. For most of us Mercury was a testing time with memories that endure for a lifetime. Nonetheless it prepared us well, giving us a sense of camaraderie, values, pride and, above all, a respect for others – all that is needed for a life afloat or ashore. Never was a school's motto more appropriate for it read "Men are the Souls of Ships".
Captain David Parsons MNM, Former Chairman, Mercury Old Boys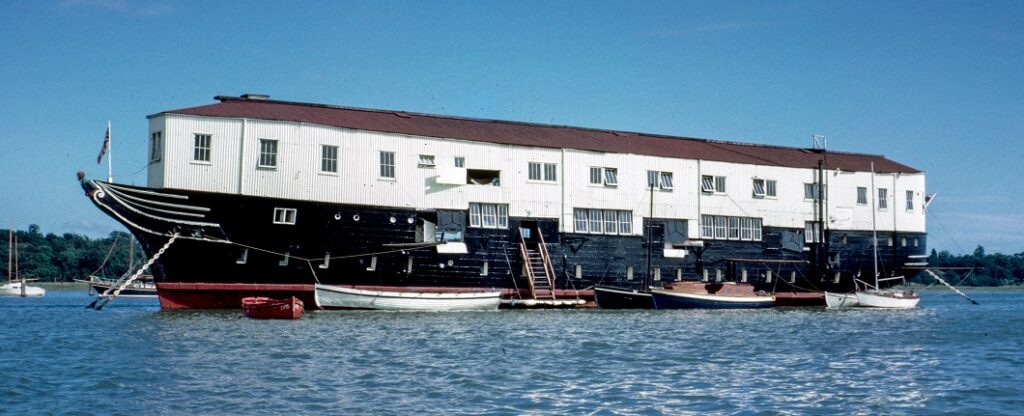 The Training Ship Mercury
TS Mercury was founded in 1885 and closed down in 1968. Initially located on a ship moored off the Isle of Wight, for most of its existence it was located at Hamble near Southampton, England and consisted of a substantial shore based school with a dormitory ship moored nearby in the River Hamble. Today, the heritage of the school is kept alive by the Mercury old boys scattered across this country and around the world.
We welcome all those interested in finding out more about our unusual school and the Mercury Old Boys, as well as requests from relatives researching their family history. Please contact tsmercury@btinternet.com