Welcome to the Mercury Old Boys' website. The Training Ship -TS – "Mercury" was both a school and training ship where, between 1885 and 1968, around 5,000 boys were prepared for a life at sea in conditions that were usually hard and often harsh. For most of us Mercury was a testing time with memories that endure for a lifetime. Nonetheless it prepared us well, giving us a sense of camaraderie, values, pride and, above all, a respect for others – all that is needed for a life afloat or ashore. Never was a school's motto more appropriate for it read "Men are the Souls of Ships".
Captain David Parsons MNM, Former Chairman, Mercury Old Boys
Future Arrangements
On 31st December 2019 the Mercury Old Boys Association was, with great sadness, formally disbanded reflecting the age and number of members. Former committee members, including myself have, however, agreed to maintain this website with updates. We will also circulate, to those we for whom we have email addresses, items that are of interest. This will allow Old Boys to remain in contact, promote social events such as local lunches and be informed of any newsworthy items. Additionally, other readers can learn something of the school's history. We will, for as long as possible, continue to try and answer any questions relating the school and its old boys.
From 1st January 2020 the Mercury Old Boys an Advisory Group has been set up to take on the following roles:
Richard Briggs – Contacts Administrator – to maintain the Old Boys and "Friends of Mercury" database and Facebook "master"
Kate Dawes – Hamble Contact – to advise on any issue concerning Mercury and its memorials in Hamble.
Trevor Johns ­– In support
David Parsons – Treasurer and Website Administrator – maintenance of remaining accounts and website
Snowy White – Historian – to answer queries relating to the history of Mercury and administer the details in the "Roll of Honour".
Most importantly, my thanks go all recent Committee members and those from the past, who have helped to make this such a vibrant Association which, for over 40 years, has brought together old boys, former staff members and many others associated with the school whilst, at the same time, promoting our rich history to the wider world.
Captain David Parsons MNM, Former Chairman, Mercury Old Boys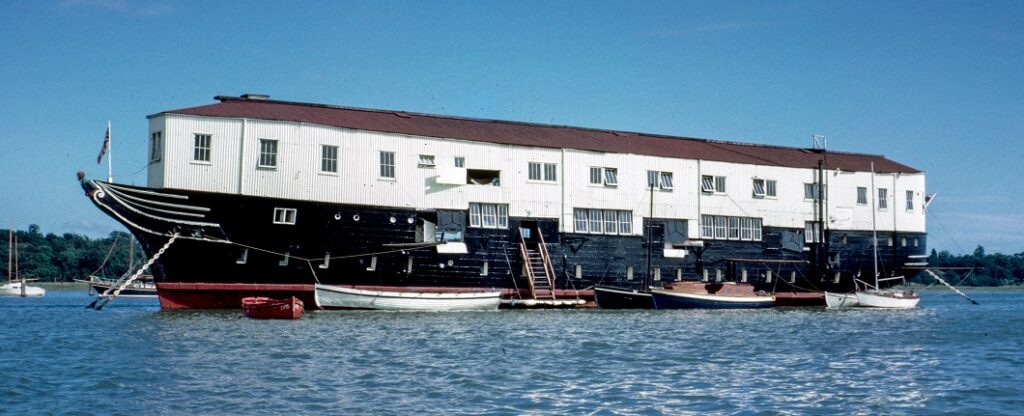 The Training Ship Mercury
TS Mercury was founded in 1885 and closed down in 1968. Initially located on a ship moored off the Isle of Wight, for most of its existence it was located at Hamble near Southampton, England and consisted of a substantial shorebased school with a dormitory ship moored nearby in the River Hamble. Today, the heritage of the school is kept alive by the Mercury Old Boys' Association which consists of approximately 500 members scattered across the world.
We welcome all those interested in finding out more about our unusual school and the Mercury Old Boys, as well as requests from relatives researching their family history. Please contact tsmercury@btinternet.com