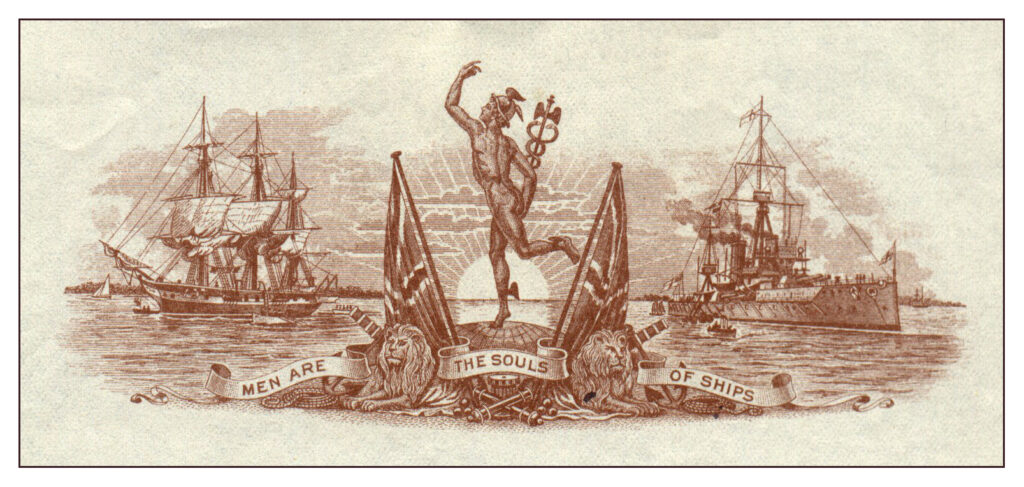 Being a Training Ship, the obvious destination for many boys was a career at sea either in the Royal Navy or Merchant Navy. However, not all boys went to sea and many served either in the Royal Marines, the British Army or Commonwealth forces. It should not be surprising, therefore, that many Mercury Boys gave their lives in both the world wars. In fact, to date, the Mercury Old Boys' Association has identified 51 Mercury Boys who died for their country in World War I and 50 in World War II. In both World Wars the split is as follows:
Royal Navy: 58
Army: 14
Merchant Navy: 16
Royal Air Force: 5
Royal Marines: 2
Commonwealth Forces: 5
Unknown: 1
All Mercury Boys known to have died in these two conflicts were commemorated on memorials at the school and these are now preserved in Hamble Churchyard. To find out more about the boys who gave their lives please see the appropriate Roll of Honour. For information about the memorials themselves and other dedications that now exist to TS Mercury please see TS Mercury Memorials.