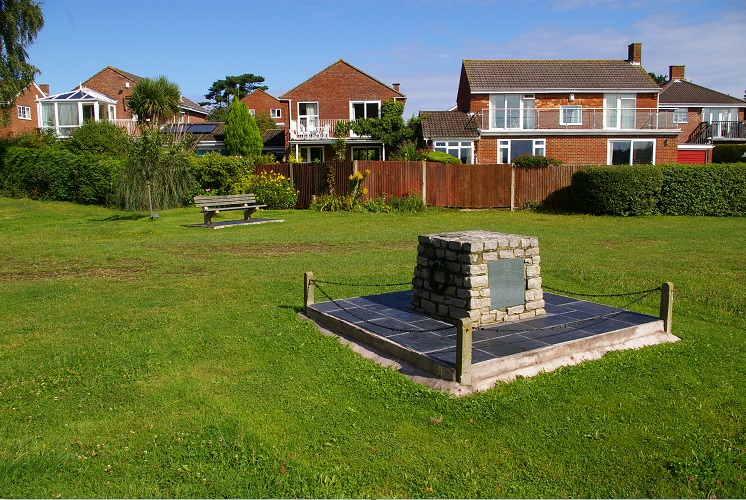 Unlike the seat (which is under the care of Hamble Parish Council) the Mercury Memorial Plinth is maintained by the Mercury Old Boys' Association which is funded by members' subscriptions and occasional donations. It was erected in 1985.
Below are shown two of the plaques on the faces of the plinth. The first plaque shows the years TS Mercury existed and the motto 'Men Are The Souls Of Ships' which also appears on HMS Gannet. The second plaque has a poem written by Beatrice Fry in 1918, fifty years before the school closed. Probably she could not have written more appropriate words had she been writing them in 1968.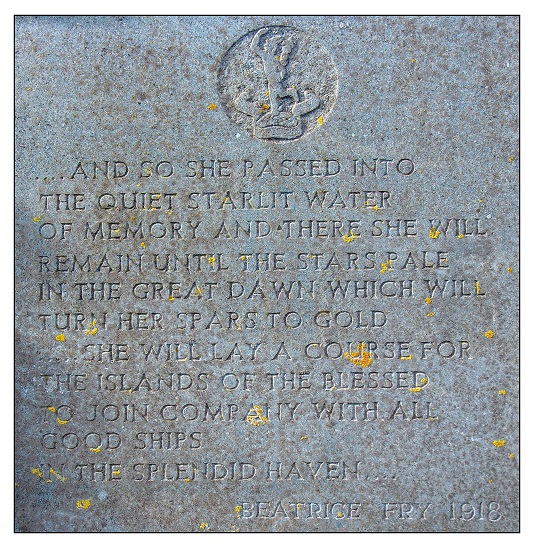 AND SO SHE PASSED INTO
THE QUIET STARLIT WATER
OF MEMORY AND THERE SHE WILL
REMAIN UNTIL THE STARS PALE
IN THE GREAT DAWN WHICH WILL
TURN HER SPARS TO GOLD.
SHE WILL LAY A COURSE FOR
THE ISLANDS OF THE BLESSED
TO JOIN COMPANY WITH ALL
GOOD SHIPS
IN THE SPLENDID HAVEN.